The year end is nearing and with lots of festivals come lots of holidays! This weather is the perfect time to head out on a road trip with your family. Road trips are such a great way to relax, reconnect and have fun. Here are some undiscovered places near Mumbai that you can visit!
Mumbai to Panchgani is a slightly long drive of 4 and a half hours spanning more than 240 kilometres. Panchgani derives its name from the five hills surrounding the place.
It's a popular hill station in Maharashtra. If you haven't been here, this is the place to go! The lush green hills surrounding the plateau are scenic and beautiful. There are many activities to do here from paragliding to just taking a hike to the highest points of Panchgani.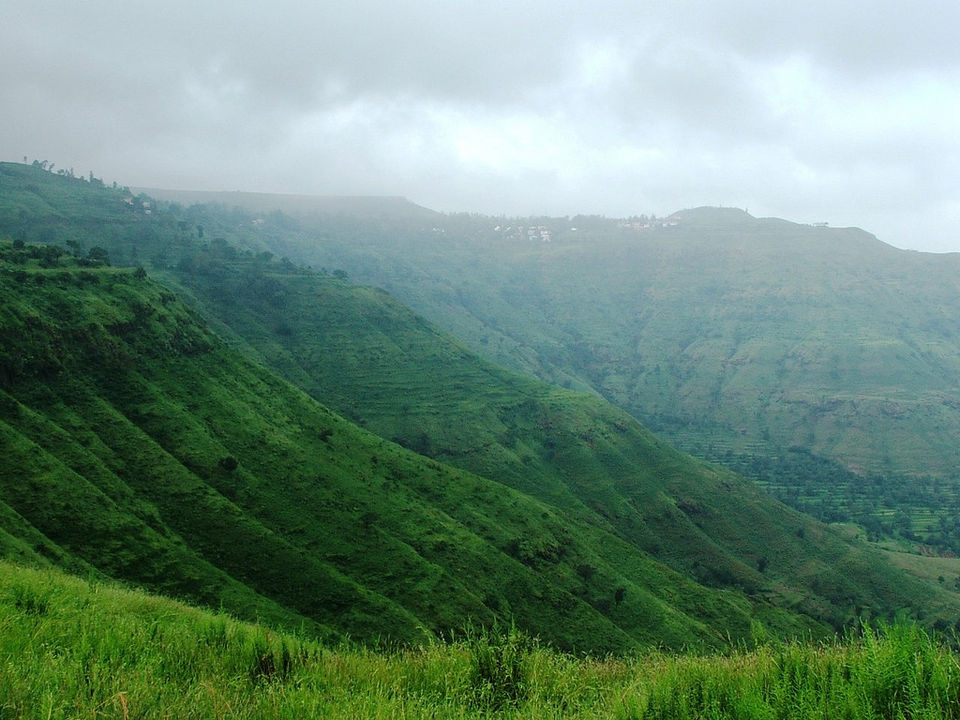 Day 2
On day 2, you can leave for Kaas Plateau of Flowers. This is just a short drive of 1 hour and 46 minutes away from Pangani If you always wanted to see a valley/plateau full of flowers, Kaas is the best place to go! It is a magical place with lakes, flowers, butterflies and all things beautiful. This is the perfect place to be for nature lovers. A good time to visit here is from August to October when the entire Kaas valley transforms into a multi-coloured blooming beauty with exotic flowers in full bloom! You can spot flowers like Anjani, Paner, Sonki, Kondal, Deepkadee and Kaasa. To preserve the charm of this place and reduce the tourist rush, the number of visitors have been reduced to 3000 per day.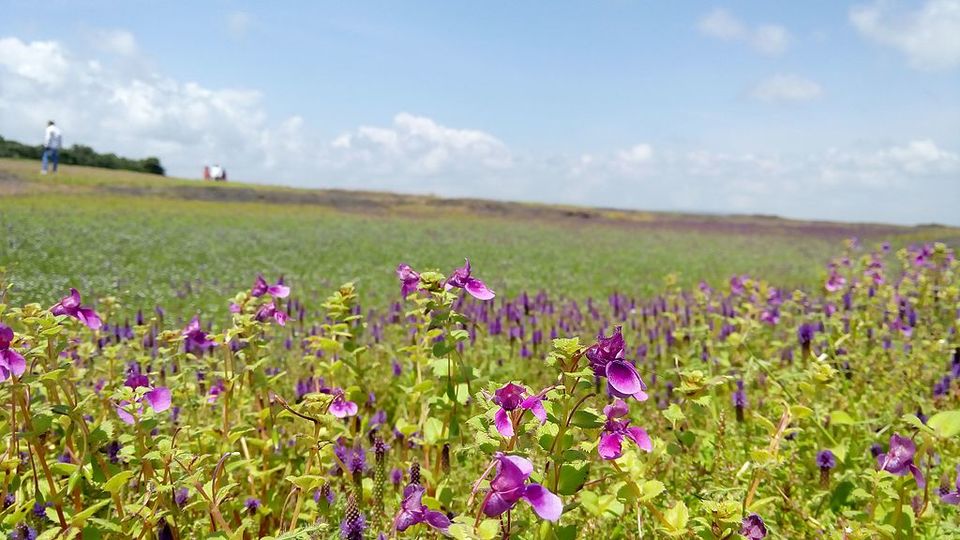 Day 3
A visit to the Thoseghar waterfalls will end your trip on a high, adventurous note for sure. The drive from Kaas to the waterfalls is of 1 and a half hours. Though the roads are not so great and narrow, the destination won't disappoint you one bit!
Do lookout for the huge windmills that line the route, throughout the way. There are around three huge waterfalls here, some places mention it to be the third highest waterfall in India. As soon as you sight the waterfalls, it takes your breath away as the height is quite a bit and it's surrounded by lush green hills. It's a truly picturesque sight! If you visit during monsoon, then the waterfalls will be in full glory!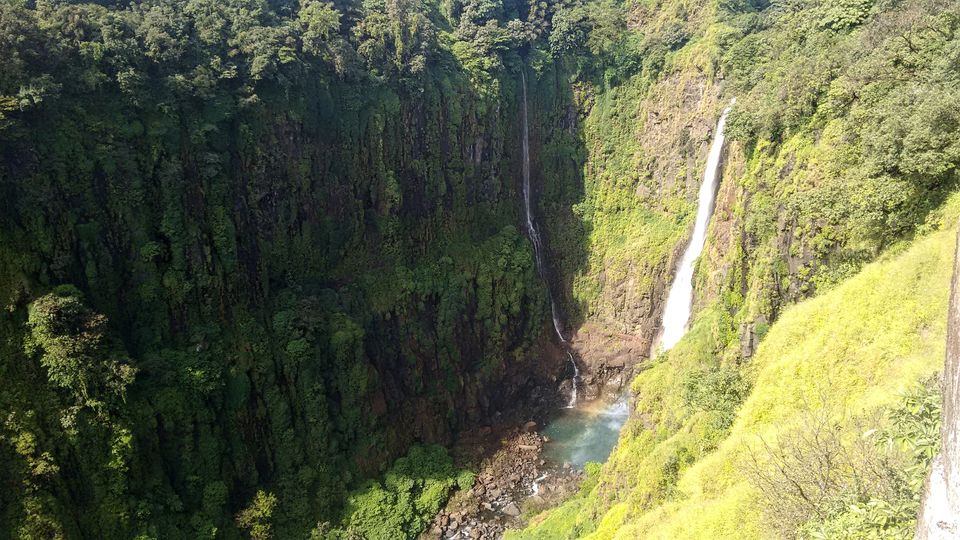 Where to Stay
> Mayflower Villa– If home-stays interest you, then Mayflower Villa is the ideal place for the family! This is a pet-friendly home where there are three bedrooms with their own bathrooms. Perfect for family stays! They even have a library, barbecue system and so much more to keep you and the kids entertained! Find out more here
> Hotel Malas– One of the best properties in Panchgani, Hotel Malas gives a true luxury experience and will add a touch of opulence to your trip. They are a pet-friendly accommodation, hence you can get your dog along! Find out more here
Places to Eat
> Hill Top Ice cream- Ideal for kids and adults alike, Hill top ice-cream located in the main marketplace serves ice-cream in an old-school way! You can even customise your dessert and ice-cream.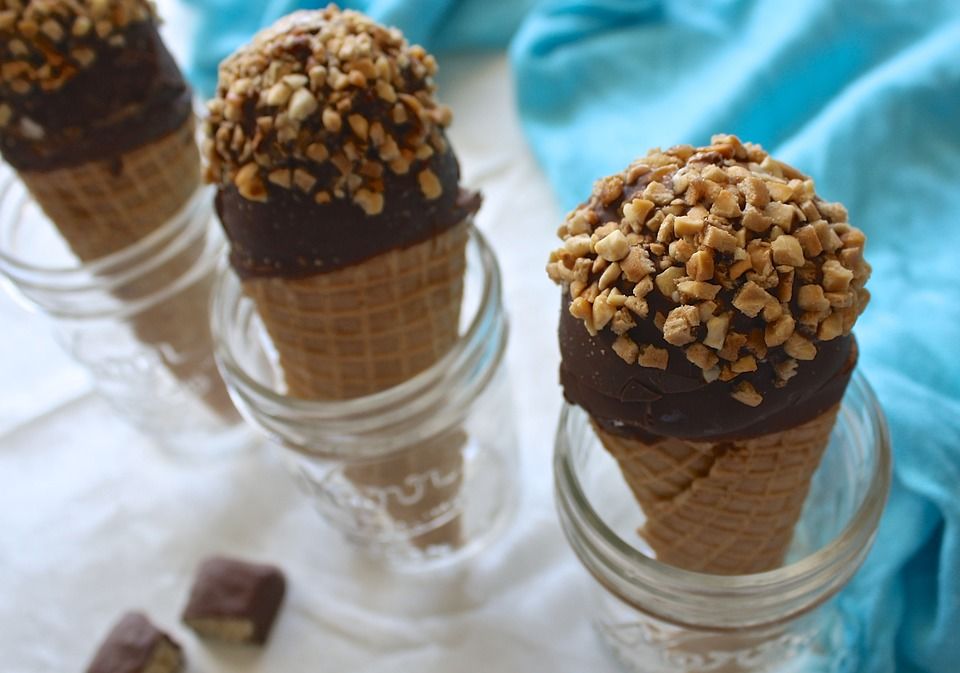 > Rustom's Strawberry Inn- Though this place is not located in the heart of Pangani, it's more on the highway; however if you pass by this place make sure to stop by. This place is a great Parsi restaurant where they serve traditional dishes like chicken and mutton sali. The view from this restaurant is also very scenic!
Best time to visit
The best months to visit are September to May, as the winter sets in and the weather is cool
Places to Stay
> Kaas Village Resort: The perfect family-friendly resort, this property is located 12 minutes from the beach and has a children's playground and panoramic views of the mountain. Some rooms even have a river view.
Find out more hotels here
Places to Eat
Since, Kaas is mostly a day-stop kind of place, you will find most of the restaurants in Satara.
> Manas: The locals visit here often for authentic Maharashtrian food. Expect food of the highest standards here. The best dish to have here is chicken/ mutton thalis which are fabulous.
> Gandharv Pure Veg: if you're a vegetarian, this is a hidden gem! Even though the ambience may seem to be unassuming, the quality of the food here is top-notch. Do try the Maharastrian thali here!
Best time to visit
Best time is September and October, while the flowers are in full bloom. Blooming is in full force starting from a week or two after the rain stops, if there is continuous sunshine, so keep on the lookout for the weather.
Day 3: Kaas to Thoseghar Waterfalls
Places to Eat
> Heritage Wadi: One of the few restaurants near the Thoseghar waterfall, Heritage Wadi is a true dhaba-style Maharashtrian eating out place. It has some outstanding foods like fish fries, onion bhaji and more Maharashtrian delicacies that will leave you wanting more!
From here, you can head back home, taking the amazing memories you made on the adventurous road trip!
Best time to visit
From September to May