It is that time of the year again. The time when Kolkata will come to a standstill, to welcome the magnificent goddess Shakti into their homes and lives. One of India's four metropolitan giants will forget about its other operations and prostrate itself wholeheartedly in front of one supreme entity. If you are going to be in Kolkata between October 1 and 10, Durga Puja pandals in Kolkata is what you shouldn't miss. You will also be able to meet women in pristine white saree with red borders and men in white dhoti-kurtas on the crowded streets, while hopping various pandals all across the city.
To make sure that you don't miss out on anything, I have jotted down two essential lists that'll help you enjoy Durga Puja to the fullest.
Here is the first one: The top 10 Durga Puja pandals in Kolkata you need to check out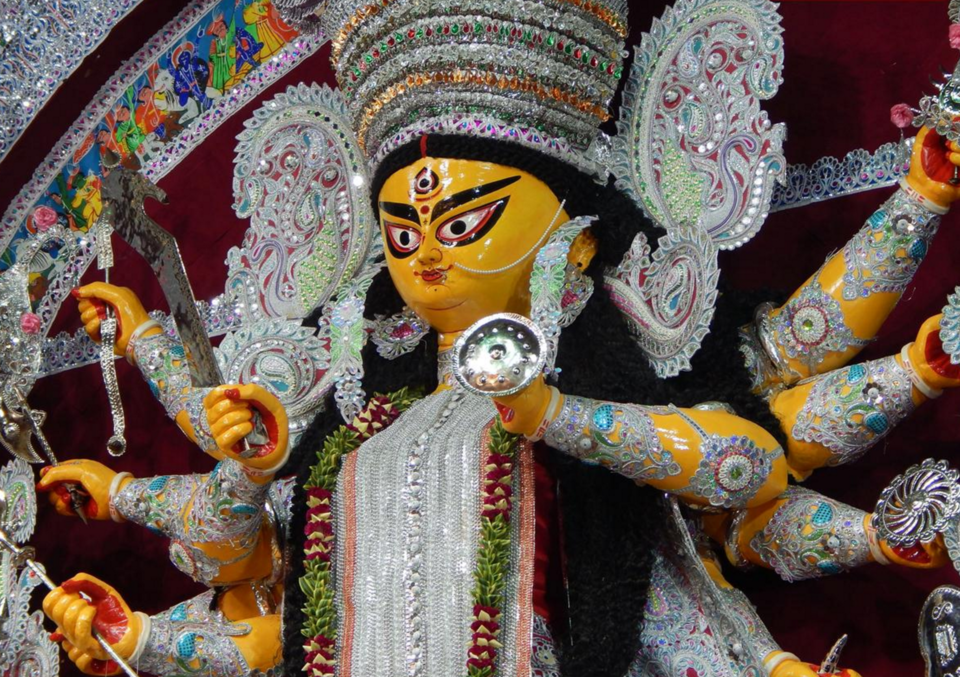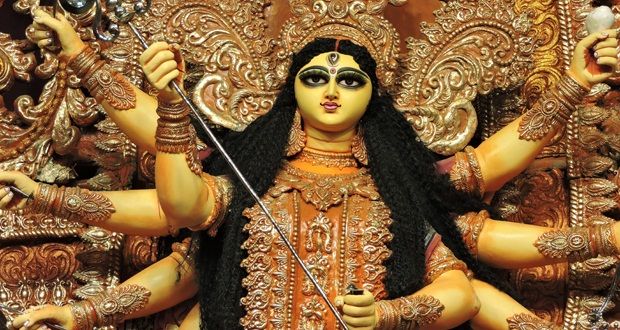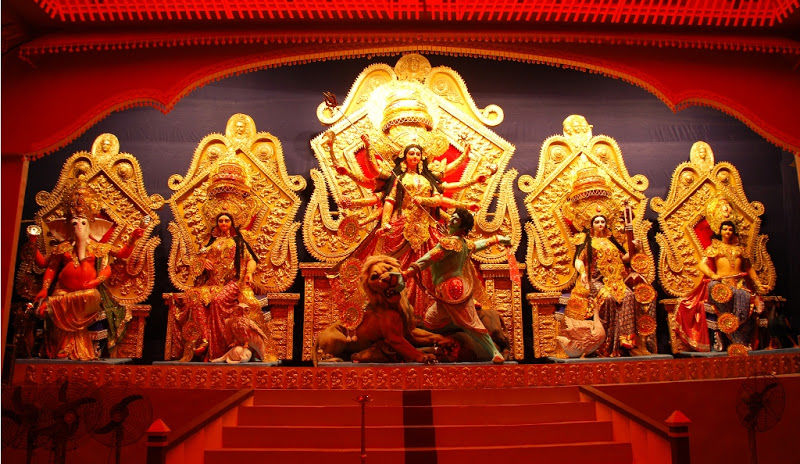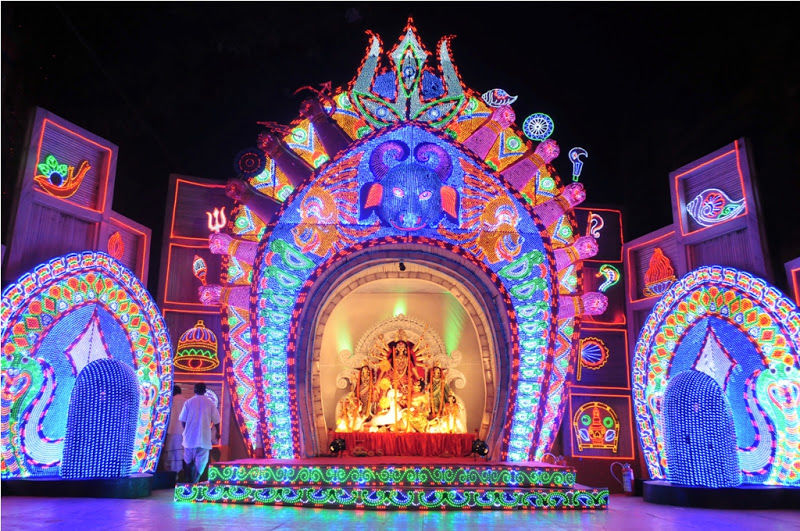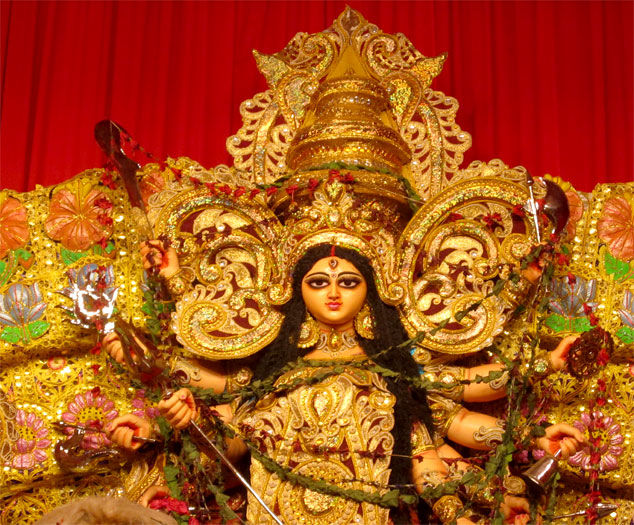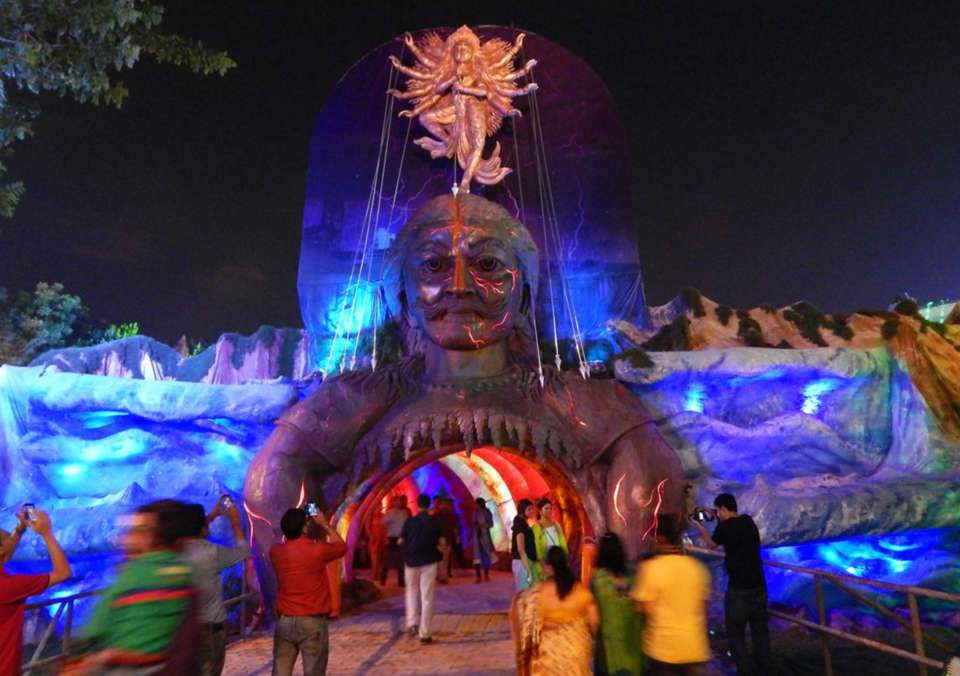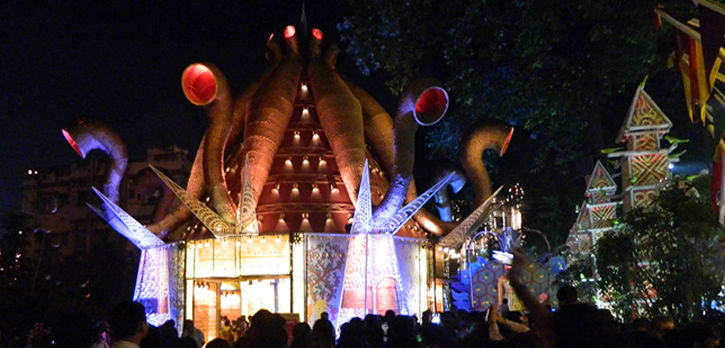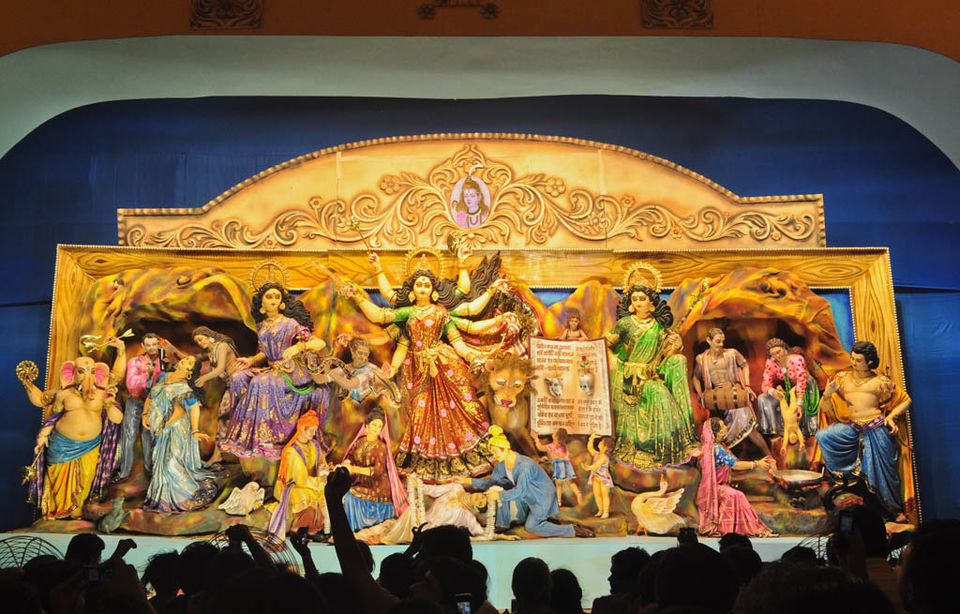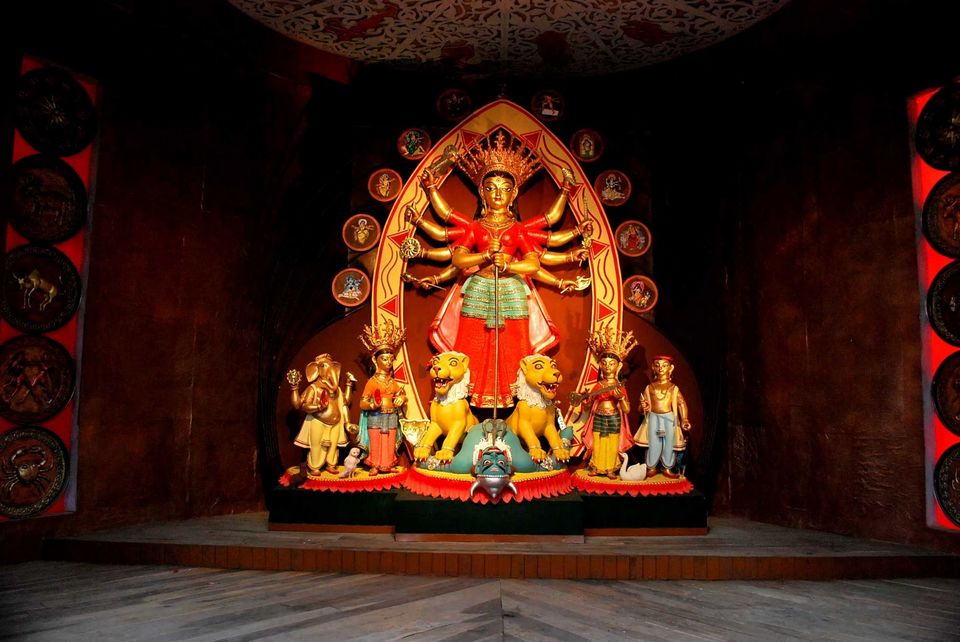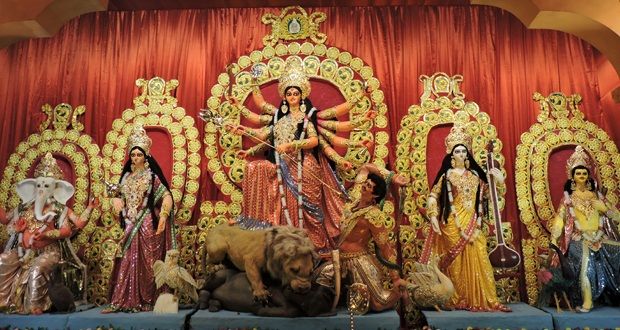 One of the most famous Durga Puja pandals in Kolkata, this one came to prominence in 1997 for its innovative themes, and it has been a favourite amongst hoppers ever since.
Where: Bow Bazaar
Nearest Metro: Central
If you are a sucker for authentic culture, this is the place for you. It is also one of the oldest Durga Puja pandals in Kolkata.
Where: North Kolkata
Nearest Metro: Shyambazar
It is one of the most gorgeous pandals with the setting alongside the river. The river shimmers with all its glory in the night.
Where: 53 College Street.
Nearest Metro: Central
This pandal is singlehandedly credited for giving birth to theme-based pandals, and even though they did it first, they are still the ones who do it the best.
Where: Nepal Bhattacharjee Street
Nearest Metro: Kalighat
Having gone completely tech-savvy in 2014, this Durga Puja pandal in Kolkata at Jodhpur Park has since become a must-stop for hoppers.
Where: Near Jadhavpur Thana.
Nearest Railway: Dhakuria
Probably the most innovative pandal themes pan Kolkata can be seen at the Kumartuli Park pandal, and they keep upping their game every year.
Where: Kumartuli Park
Nearest Railway: Sovabazar Metro
The craftsmen at this particular pandal are sublime at their work and have even won the 'Best Decorated Pandal' award twice in the 2000s. The USP is its state-theme based pandals.
Where: New Alipore
Nearest Railway: Majherhat
For a classic avatar of the Durga, Mohammad Ali Park's pandal should be your priority. It's situated in a large park, which renders the whole setup a magnanimous look.
Where: Central Kolkata
If you wish to have a look at the authentic rural cultural themes, Bosepukur's pandal should be your one and only destination on the day. That is its USP and major attraction.
Where: Bosepukur Kasba
Nearest Railway: Ballygunge
The commodious pandal is known for creating impeccable replicas of Durgas from temples around the country. Meenakshi Temple is its theme this year.
Where: Gariahat
Nearest Metro: Kalighat
Top 10 Restaurants Serving Puja Fare
ITC SONAR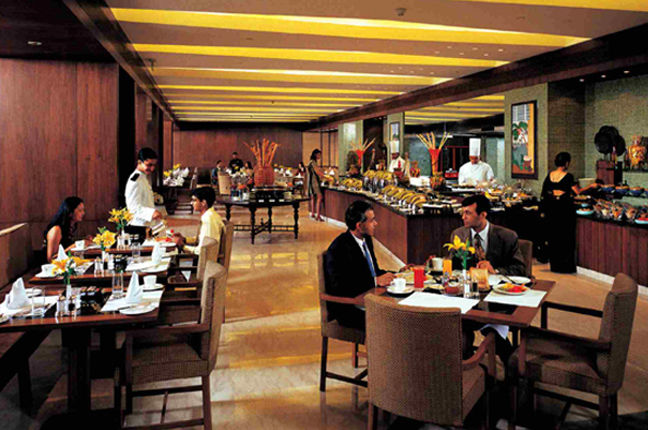 Kasturi Restaurant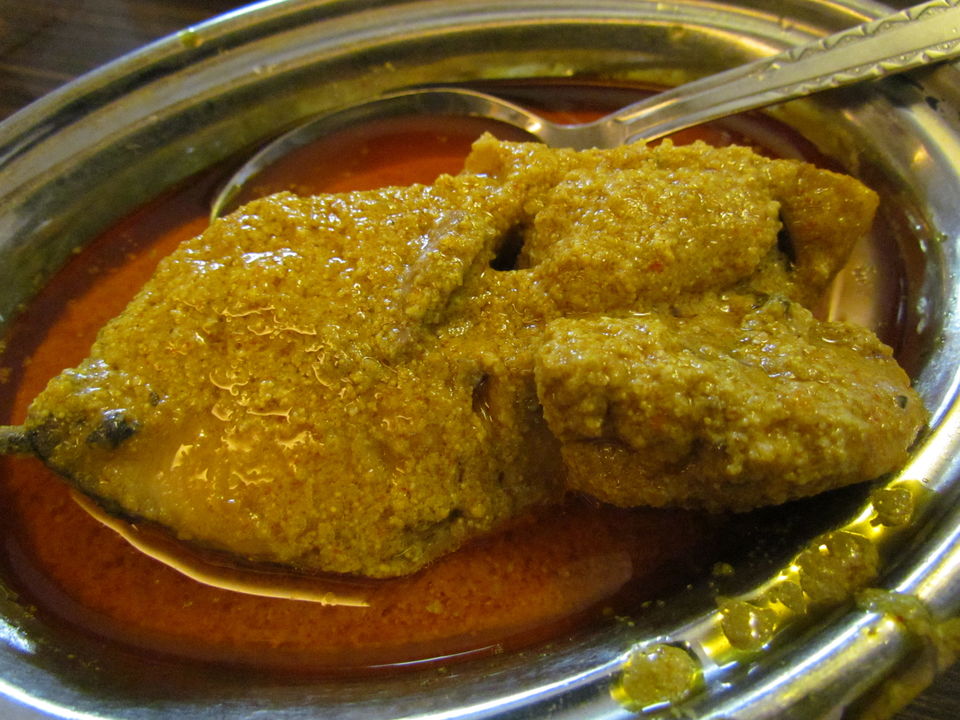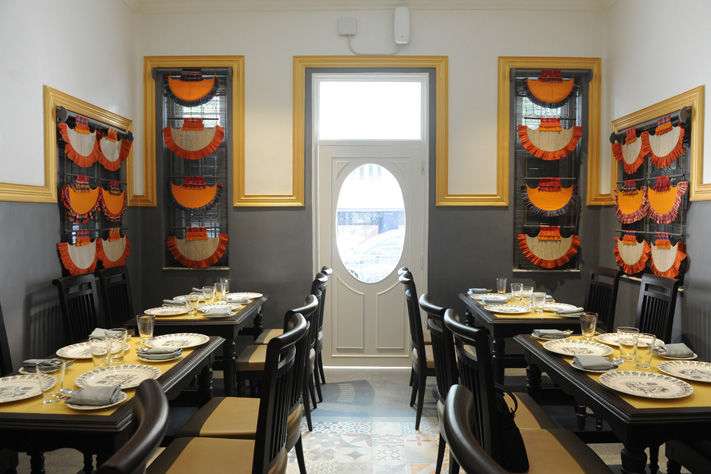 Bohemian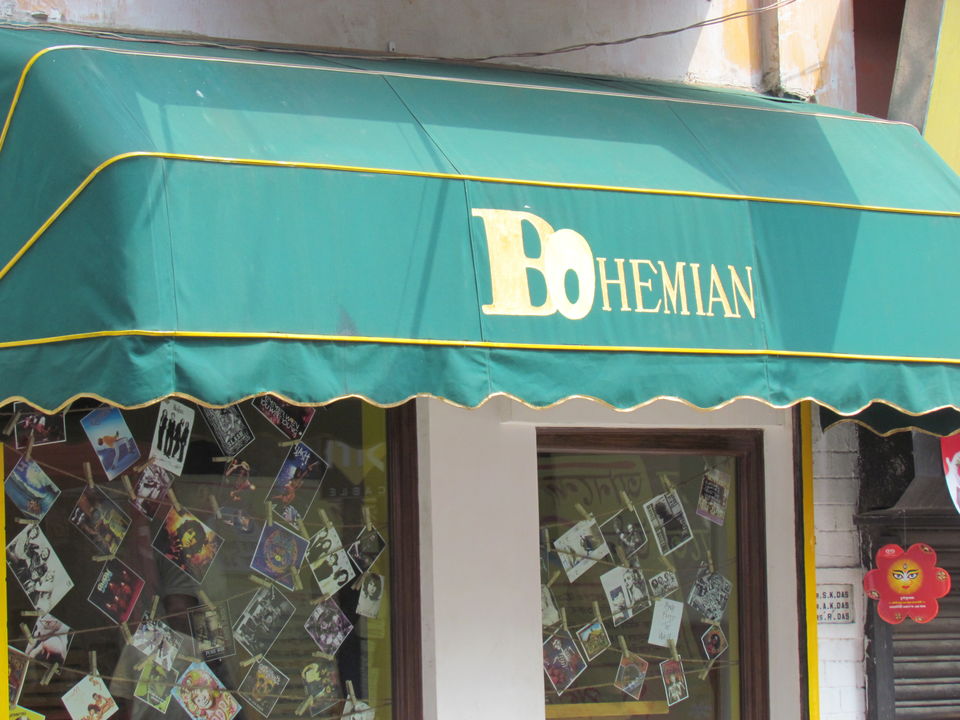 Bhojohori Manna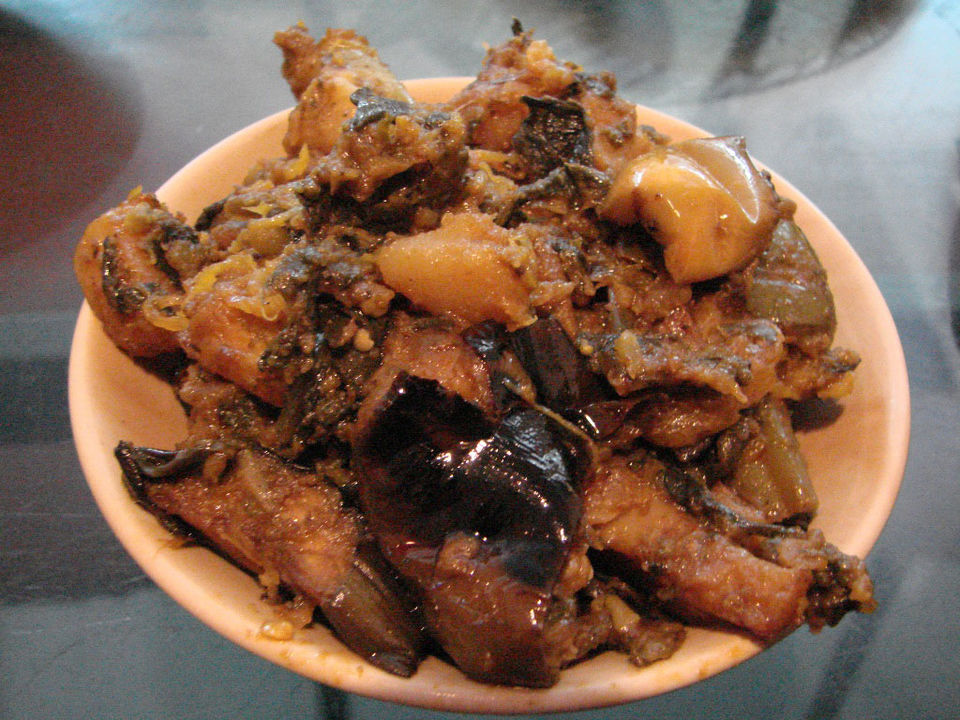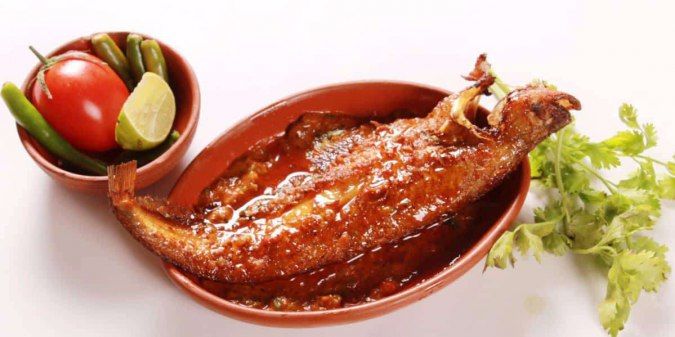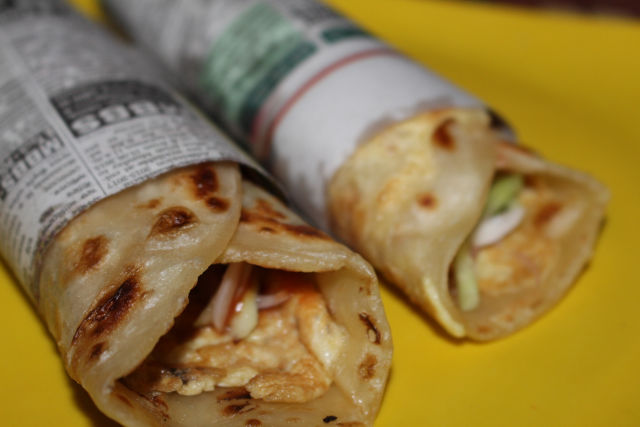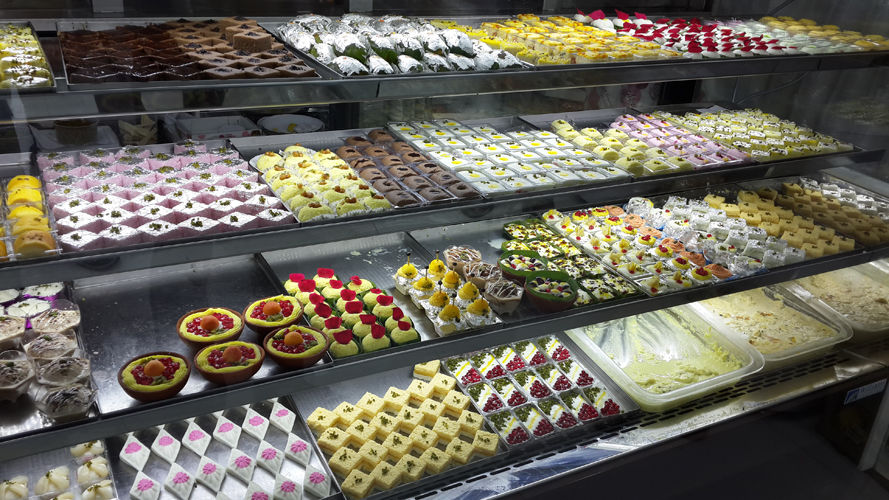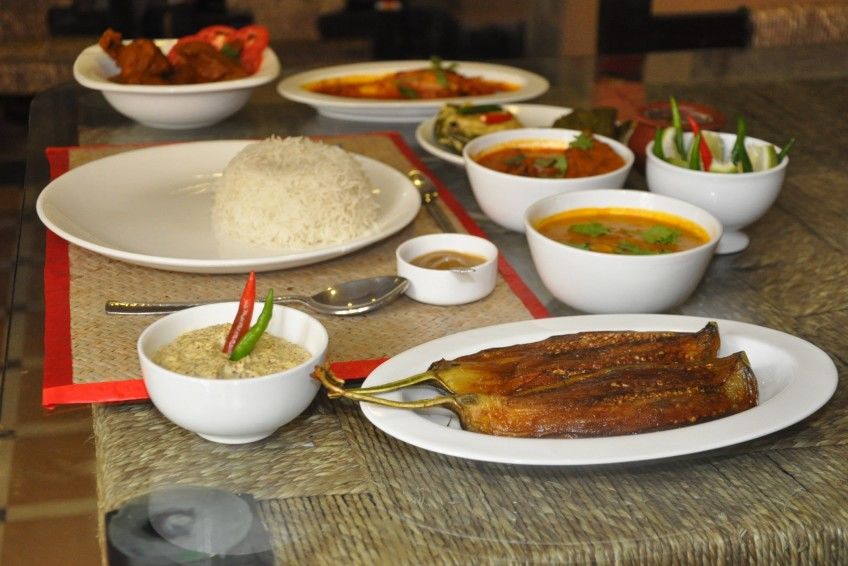 ITC Sonar has a flurry of restaurants and bakeries inside it that serve excellent authentic spreads and ala cartes during the Pujo. My pick is Eden Pavilion.
Cost for two: Rs. 3,000
Where: Opp Science City, JBS Haldane Ave, Kolkata, West Bengal 700046
Phone: 033 2345 4545
The eclectic Bangla style of food here will blow you away from the word go. Kasturi has been serving exclusive platters during Durga Puja that are very popular among loyalists.
Cost for two: Rs. 650
Where: 13/6B, Anil Moitro Road, Near Patha Bhabvan Montessori School, Ballygunge, Kolkata
Phone: 033 24400039
The Bangladeshi Chicken Jhol and Baigun Bhaja are must haves at this place. Their special buffets are what will keep you in the festive mood during Pujas.
Cost for two: Rs. 1,000
Where: 6, Ballygunge Place, Ballygunge, Kolkata
Phone: 033 24603922
Chef Joy Bannerjee has made quite a name for himself in Kolkata thanks to this cute little restaurant serving fantastic food. During the Pujo, the chef goes the extra mile in churning out new dishes.
Cost for two: Rs. 2,000
Where: 32/4, Old Ballygunge, 1st Lane, Near Bondel Road, Ballygunge, Kolkata
Phone: 033 66064241
This legendary restaurant at Gariahat is known for absolutely authentic Bengali cuisine, and during Durgo Pujo it is no different. Go here to taste real Bengal.
Cost for Two: Rs. 600
Where: 18/1A, Hindustan Road, Gariahat, Kolkata
Phone: 033 30990535
The Prawn Thermidor and Ilish Steak here are what the regular customers rave about, and those looking for authentic Bengali fare should visit this for the Kacha Lonka Mutton.
Cost for two: Rs. 900
Where: 49B, Purna Das Road, Hindustan Park, Kolkata
Phone: 033 30990317
Hangla's is a chain in Kolkata that is famous for authentic Bengali fast food. Its Roasted Chilly Chicken and Drumsticks are brilliant. Step in without hesitance as soon as you see a branch around.
Cost for two: Rs. 650
Where: 380, Near Honda Showroom, Prince Anwar Shah Road, Kolkata
Phone: 033 30859089
The one-stop shop if you are looking for the famous sweets of Kolkata. While going back home, this is the place you should buy the traditional sweets from.
Cost for two: Rs. 300
Where: 22, Himadri Apartment, Park Road, Ballygunge, Kolkata
Phone: 033 22831025
Widely regarded to be serving the best Kosha Mangsho in the entire city, Koshe Kosha is very popular among the people who are fond of this dish. The fact of the matter is, it cooks all the other authentic dishes just as well.
Cost for two: Rs. 550
Where: 62, Ballygunge Gardens, -700019, Near Golpark Post Office, Golpark, Kolkata
Phone: 033 30990321
Just as the name suggests, it is THE place for the masses to come and have a taste of what true Bengali cuisine is all about at rates as cheap as they come. No frills, no fancy, just good food.
Cost for two: Rs. 400
Where: 533, Jodhpur Park, Kolkata
Phone: 033 30990510
Do you think this list missed any of the famous Durga Puja pandals in Kolkata? Let know in the comments section below.
Happy Pujo-ing!