Goa oh, Goa – A place that all of us millennials tend to have on our bucket list from the moment we pass high school and step into college. Not just us alone but it is the destination for families and couples to unwind and let loose. With Tourism forming a major chunk of Goa's revenue generation I need not say more as to why it is the place for you to head if you want to have a good time. However, Goa is not all about its parties – there are plenty of other things you could do while your stay here. Let me give you a list of the places that you should head to if you are in the party capital of India.
1) Cafe Mambos – Titos Goa Night Club – Since we are talking about places to visit in the party capital, let's start with the most hep place that you can be at if you want to party in Goa. Our winner after visiting a multitude of clubs was Mambo's. We went there on a Wednesday night where drinks for the ladies were on the house. The music was contemporary and put us in the right mood to let our hair down and party the night away. The demographic the club was very friendly and I found myself being a part of a dance group where by the end of the night I was teaching them some of my signature steps. The dance floor was an open area right by the sea where we could party against the slight beach breeze and have loads of fun.
2) Big Daddy Casino – This will be one of the nights that I will always remember in Goa. One of the only two places in India that boast of a Casino – this is your place to be if you do not want to head all the way to sikkim. Big Daddy Casino is the finest floating casino in Goa and it lives up to its name. A ship that boasts of four floors – having a live bar and a never ending stream of people from all across the world crowding around the roulette and other tables – trying a hand at their luck, trying to win against the house. The euphoria and the environment here is a class apart – a feel that you must have a taste of, if you can.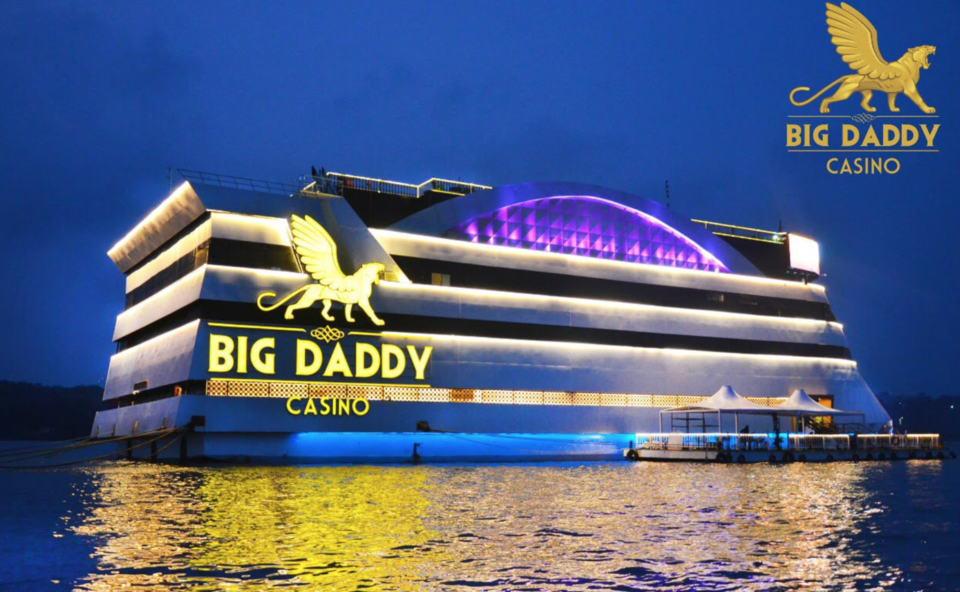 3) Cabo de Rama Fort – One of the few surprises I had on this trip was a visit to this fort. On the outside it is just a wall. As you walk in – you live the life of wars and history. The walls of the fort are the only thing standing and as you walk ahead you will come to a walkway which will lead you to a rocky sea patch. The walk down there is breathtaking and give the windows wallpapers a run for their money. The crashing waves against the rocks of the shore calmed my agitated soul and seated on these rocks I watched the sunset into the horizon and trust me right then there was no other place that I would rather be.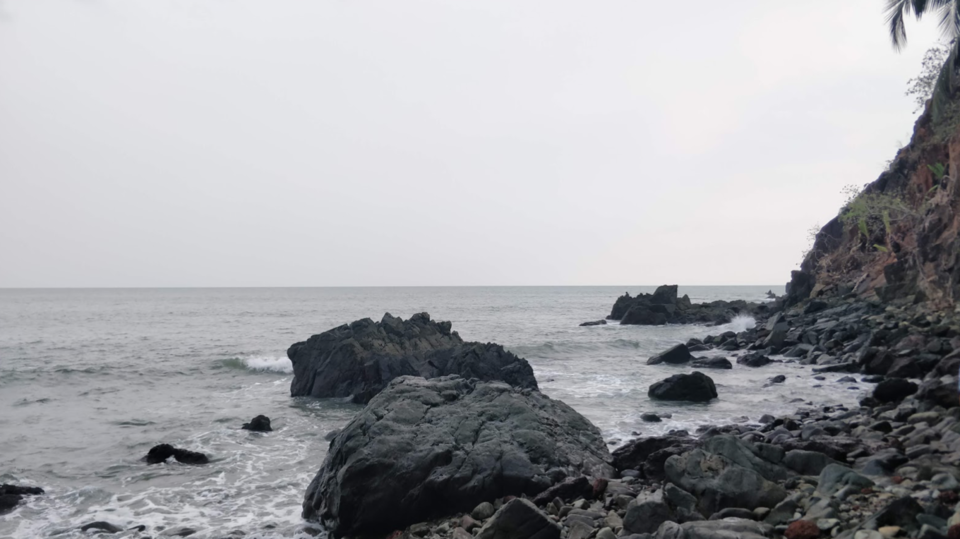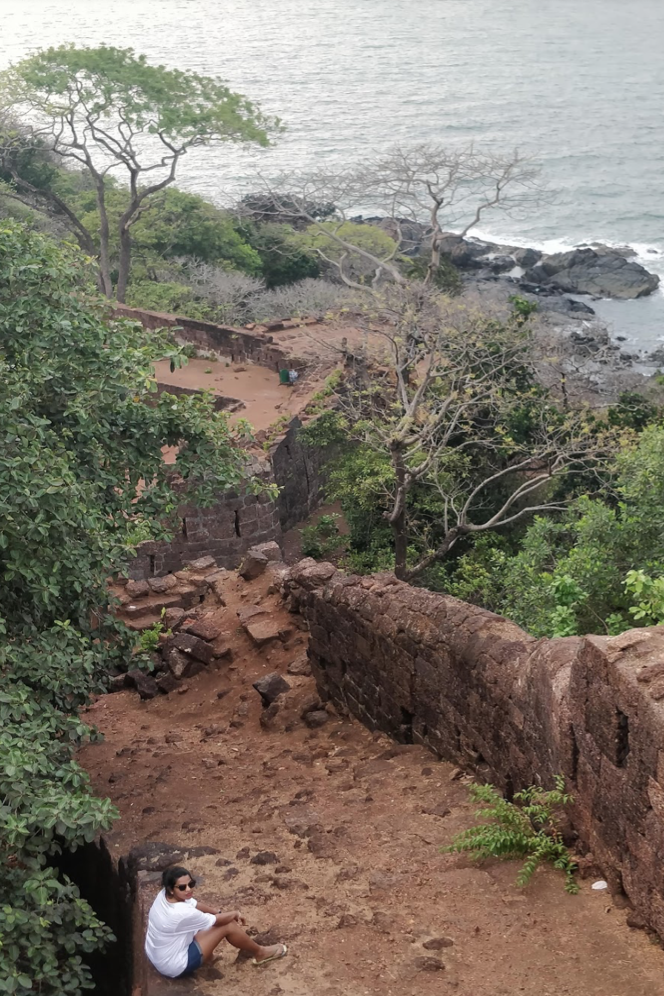 4) Anjuna beach and its Water Sports – This rocky beach is the best beach with tourists streaming in from all places. It is a picturesque rocky beach with a facilities available for parasailing and jet skiing. There are some great beach shacks by this beach also for you to sit and unwind in, these places have a great music collection I must tell you, time will pass by in a blink while you are here.
5) Cycling at Miramar Beach and around Divar Island – Cycling along a beach track is one of the few experiences that you must have on your bucket list. The exhilaration and the sweat you will feel while the sun hits your back will be totally worth it as you see the beach rise into your horizon as you cruise down the palm tree lined paths.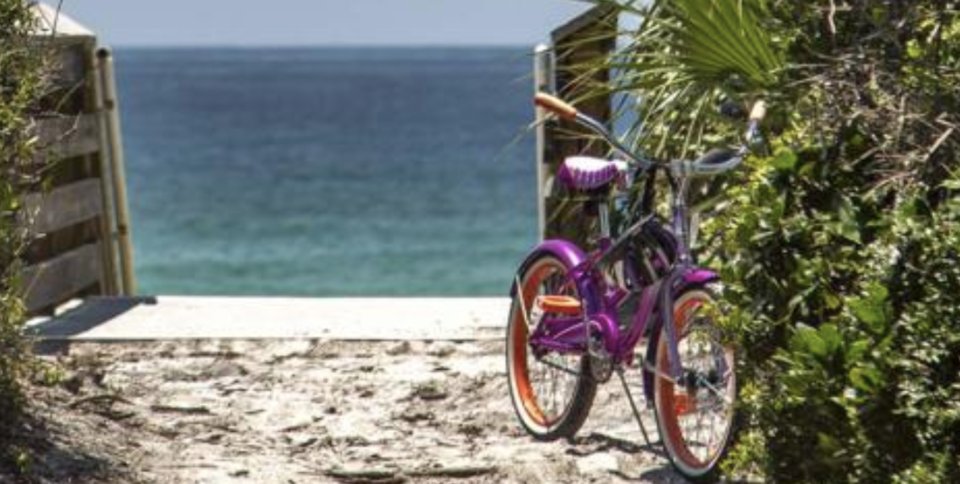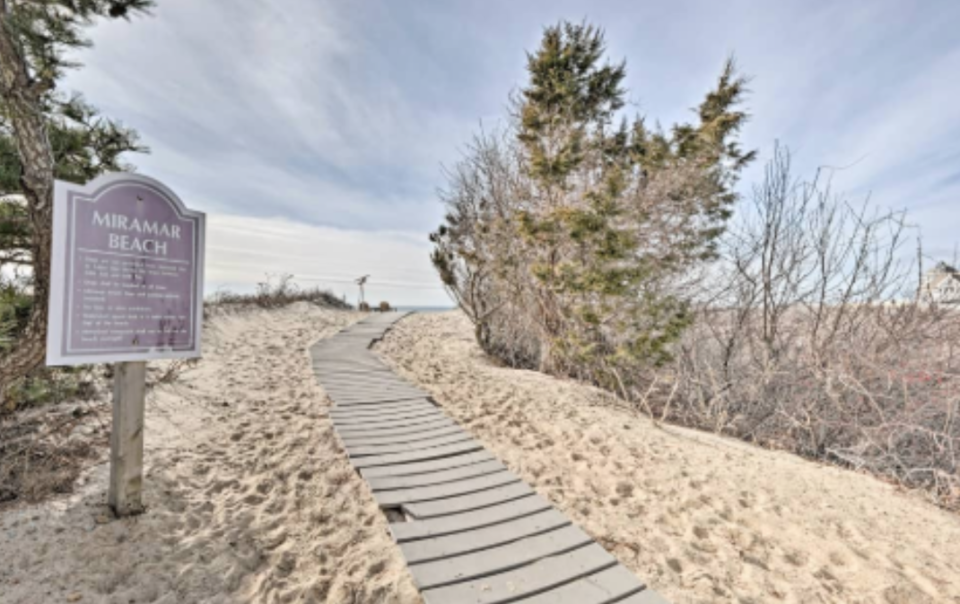 6) Spice Garden Plantation – Most often we just eat our food and appreciate its flavor but very seldom we know what spices make it taste the way it does. This tour is a very well organised that makes us aware of the spices and its inherent properties, how to grow them and the do's and don'ts while rearing them . All in all it is a beautiful place to just walk into and hear the birds chirp while the verdant greenery around gives you the Alice in Wonderland walkway vibe.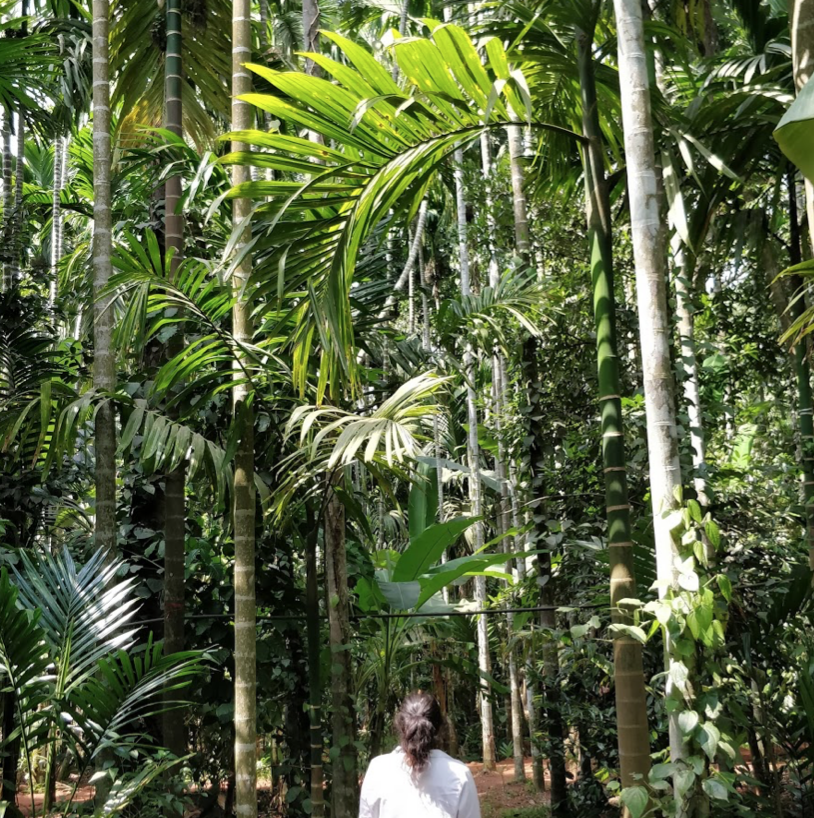 7) Butterfly Garden – A change of pace from the usual dead museum of butterflies this butterfly museum conservatory is your place to be if you love seeing a variety of colors in one place. Their operating time is between 9am- 4pm and it is very close to the Spice plantation.
8) The Basilica of Bom Jesus Church – This has the mystical story of Pope attached to it where his body has been preserved without any chemical for a century or so. It has a very calming vibe to it when you enter as the organ playing in the background soothes your soul and the architecture of the church makes you want to just sit there and relish in the sunlight streaming in through the translucent dome. I would advise that you go on a weekday to prevent yourself from getting stuck in a crowd of other tourists.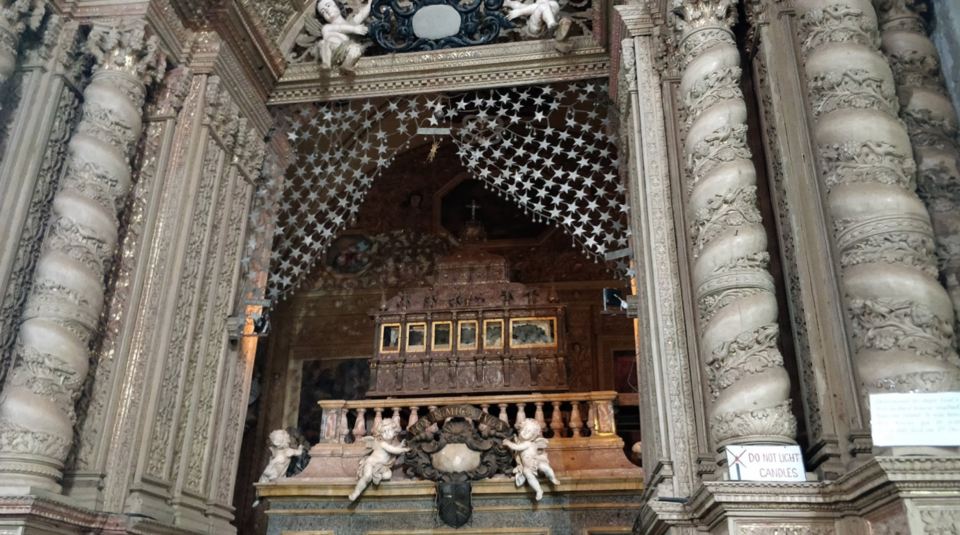 9) Cavelossim beach – Sometimes on the beach we crave for a time that we can have to ourselves, our bubble of peace and quiet. This beach in South Goa is your place to be if you love beaches without crowds and a great scenery. Walk bare feet into oblivion while you are at this beach. This beach lies right by the property of Novotel Goa Dona Sylvia Resort – a great resort that I would recommend that you establish your base at if you are in Goa.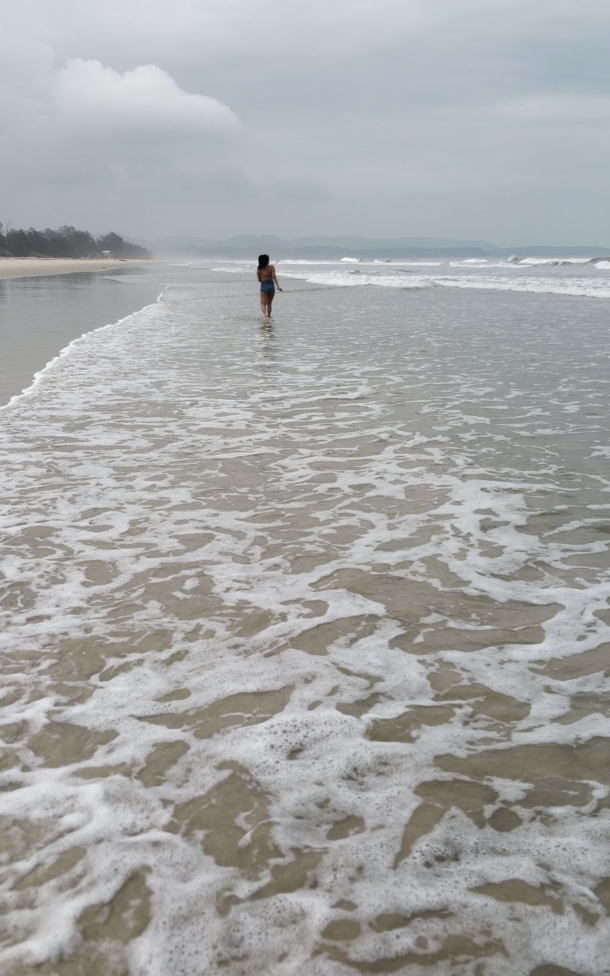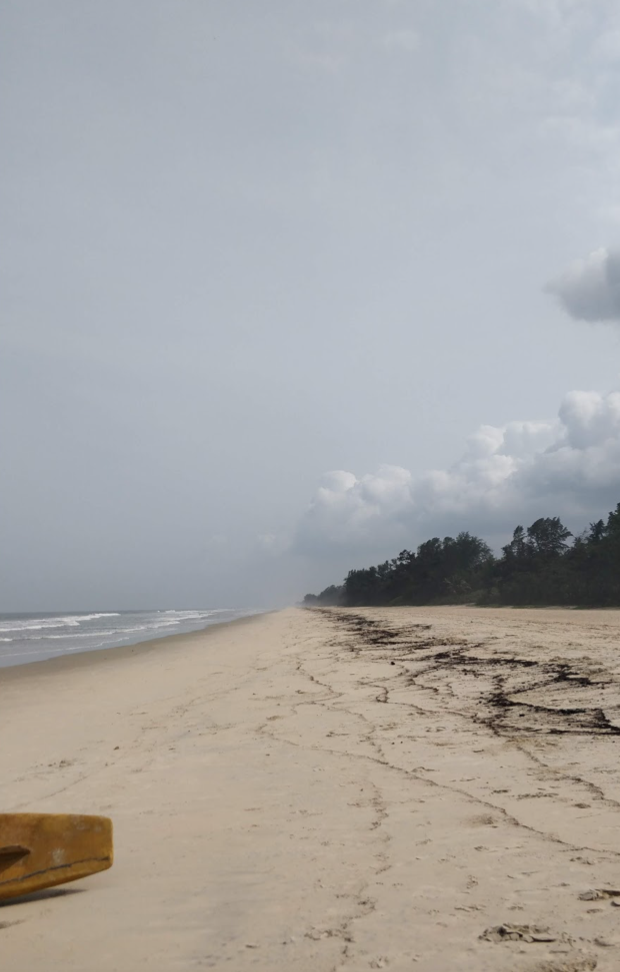 10) Adinco Distillery – Goa has a rich culture of partying and unwinding all throughout the day. Relaxation with a mug of chilled beer and a shot of irish liquor adds a different vibe to the trip altogether. And we add in another fun element to this process of consumption – you can see how your drink is being concocted. This distillery in South Goa with 90% of its staff being female is a place you should visit to know about that drink in your hand. They allow you to sample your drink before you go ahead and buy yourself that bottle for a fun evening, what else does one need honestly?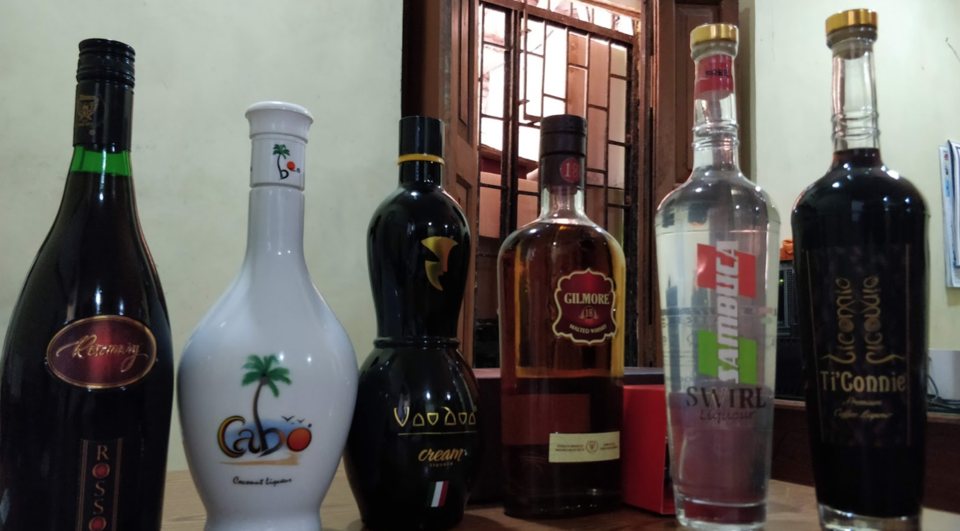 11) Take a cruise ride on Mandovi River – The Mandovi river cruises are greatly in demand for those who want to complete the wholesome experience of partying in Goa. These cruises are typically an hour long and take you around the river giving you a picturesque view of the city and its noteworthy infrastructures like the newly made bridge lit up in attractive shades of rainbow. This ship that you sail on has two levels – one is the deck and the other is the cabin downstairs which has all the performances lined up. It has seating spaces where you sit and enjoy the traditional performances lined up for the evening while interacting with a local next to you.This is great place to interact with a lot of people while you join the frenzy of other people singing on to karaokes in wild abandon and dancing to the latest party songs. Yes, it's a party on the river while you sip on to some complimentary drinks and chomp on some freshly made popcorn.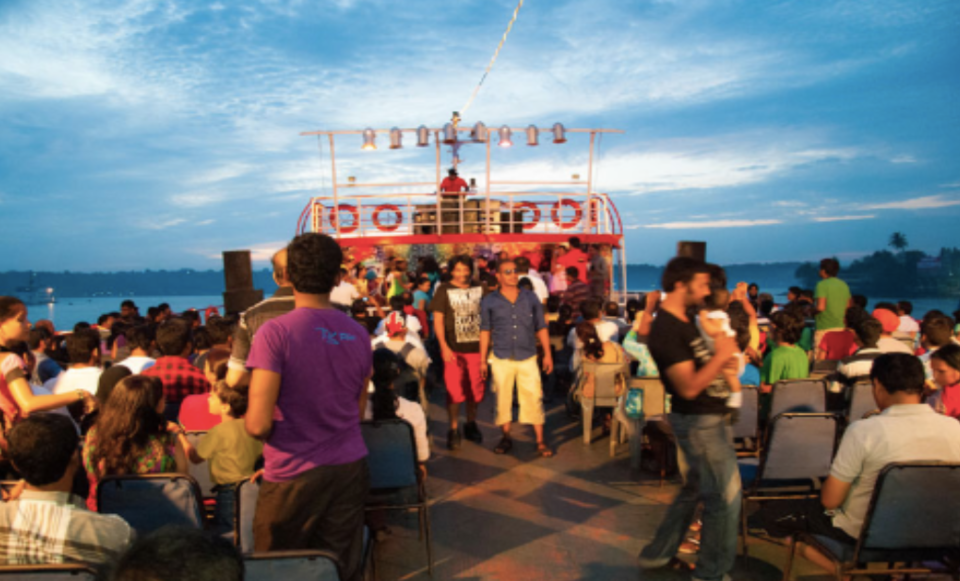 12) Go to Fountainhas – I have a penchant for colors and beautiful architecture apart from my ever dying love for food. Fountainhas located in the heart of Panjim is your place to be if you share my interests. This is a walk which is lined on both sides with beautiful portugese homes from the 50s-60s. As you walk down this lane you will feel like you have been teleported to a time from the yesteryears. The quaint building walls beckon you to come closer and hear their stories. Yellow, Red, Pink and White – This walk has houses that will make you want to grab your painting kit and start painting if you can that is. For me, I just worked with capturing a few pictures for memory on my camera.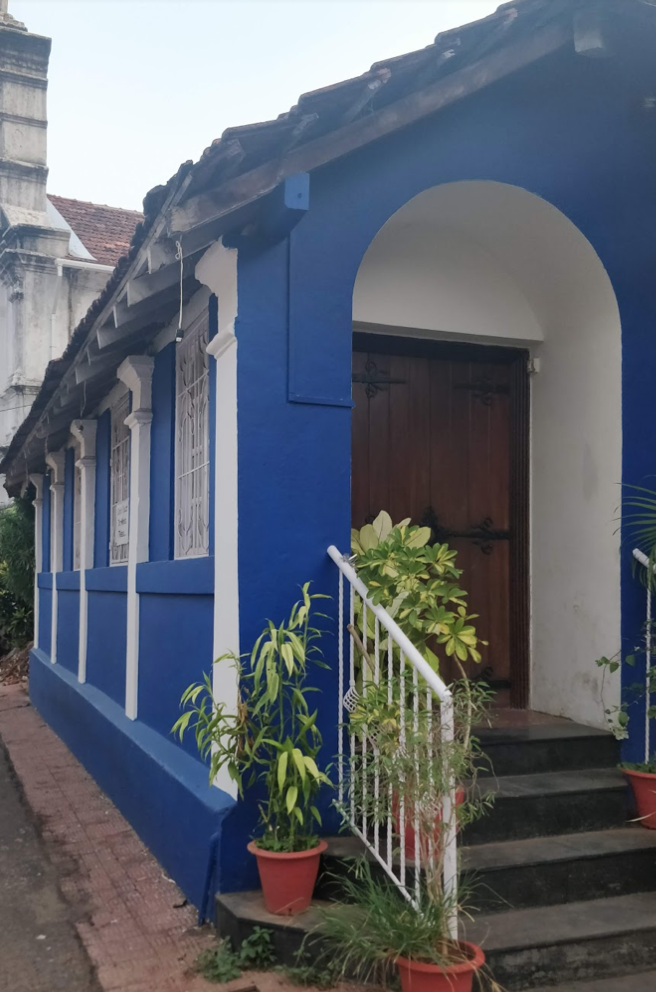 Stay at Novotel Goa Dona Sylvia Resort
We did all of this in Goa while we stayed at the Novotel Goa Dona Sylvia Resort in Goa. It was so much fun and it was a great experience to be there. The property had a lot of activities too. It was the perfect mix of relaxation and fun which we needed. We explored both North and South Goa while we stayed at the property. I surely recommend you to stay here.
5 tips to keep in mind when you are exploring Goa:
1) You can talk to strangers just at the right places – This is a caution that all of us must exercise however when in Goa you can let loose a bit. Everyone here is ready to unwind and mingle with the crowd that they are not already a part of. Sometimes strangers can turn out to be great friends in the future. Talk to that cute guy at the casino, dance with those hyper active group of girls in the club, – remember your vacation is all about having fun!
2) Do not go in too deep on the beach – An advise all our parents hammer into our brain before we leave to vacation at beaches, there is an element of truth in it. Sometimes the strong tides can lead you to slip and fall and then you know the rest. Just be careful!
3) Try out the local drinks Feni and Hoorakh – There are certain signature alcoholic concoctions that you will not have access to otherwise unless specially procured. The Feni is a must for you to sample if you visit Goa – both the varieties, coconut and cashew. My advice – concentrated Cashew Feni is potent so be mindful of the quantity you consume.
4) Your trip is incomplete without a visit to the beach shacks – An evening at the beach shacks and the waves in the background is a must if you visit Goa.The shacks have a great crowd and beach sand beneath your feet, do we need anything more? Our suggestion is the Benaulim shacks with their live music in the evening and great food is a nice place to frequent and unwind.
5) Talk to the locals, they know more about the place than you do – Your googling skills of the fun places might not lead you sometimes to the places of satisfaction. Therefore, make sure you converse with the locals in the hotel and your chauffeur to know the right places to be at, so that you make the most of your time.